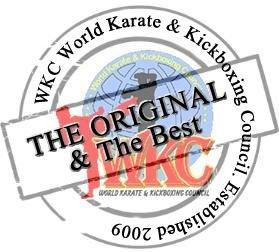 An Overview of the WKC (original & best) 7th World Championships
Albufeira Portugal 2015
Now the 7th WKC (original & best) World Championships are over it is perhaps time to reflect upon the staging of the event. The hotel as always was superb, with an all you can eat breakfast suiting most of the hungry competitors. Weather was near perfect, as too was the running of the event.
The refereeing and judging from many of the countries who supplied them was of a very high standard indeed.
This very relaxed Championships this year did much to promote future involvement on a larger scale from many of the countries attending. Seventeen nations attending and sixteen taking part made by far the biggest global participation to date for the WKC. All presidents have expressed a very keen interest to bring bigger Teams next year. Plus, although too late this year, Canada and the USA are planning to come across to Portugal next year with Teams. So all looks good on the competition forum at world level with the WKC (original & best) for 2016.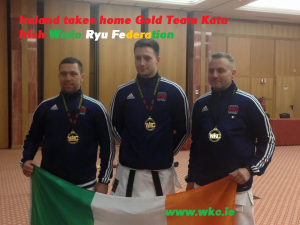 Add to this some really innovative new sections aimed at Novice level and the introduction of traditional karate kumite at next years world championships to make the WKC (original & best) bigger and better than ever before. The WKC would like traditional karate competitors and clubs around the world to get in touch with us and come next year in October and help get the traditional karate kumite off the ground. With gold medals and world titles on offer now is the time to get involved. Anyone interested can get in touch with us either through the website or inbox on face book.
With reduced start fees (one of the lowest in Europe) reduced spectator fees Good and fair refereeing at all levels thanks to WKC world chief referee Mr. Ian Womersley MBE and we are finally moving in the right direction after the upsets in recent years. One or two people complimented the WKC upon how organized the event was and how friendly! and termed the competition a 'family martial arts championships' which was safe and fun to be at.
Every single Kata/Forms section was judged at all times with a five judge panel throughout the three day championships. And we may add, with an international panel, not all from the same country. We don't think you can get fairer than that. Special thanks must go to new WKC World Kata manger Mr. John Robertson and all concerned for the hard work involved both throughout the year and at these championships to make it all work without the wheels coming off . Because of the timings and the method in which the tournament was run everyone was either out on the beach or relaxing by the pool, by early afternoon.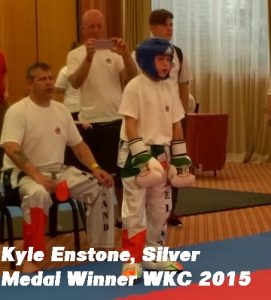 A notable 'First' for the WKC was that many of the Kata/Forms events and some of the fighting was broadcast in the Republic of China (ROC) on their version of Face book called Wēixìn; literal meaning : "micro message" also known as Wechat..with an incredible 600 million users. M/s Jun Wu China's rep for the WKC came across to look at the event with the intention of getting the ROC involved next year if possible but 2017 a definite for bringing a team. Jun Wu got chatting to the various presidents and also explained that her father is a Tai Chi practitioner and traditional Chinese medicine practitioner. She sent hundreds of pics and video to go on Chinese face book. Jun Wu's other relation in the martial arts is Paul Lewis the IT WKC guy and tournament director who happens to be her husband too. So great future possibilities for South East Asian input very soon.
If there was a negative side to this years world's it was pretty hard to spot. We could have done with bigger teams, more people, total sunshine 24×7, etc.
Medal ceremony with so many sections was far too long, next year it will be split over the 3days of the tournament. But other than that everything went beyond expectations in a good way. The WKC is constantly keeping it's eye on the ball where prices are concerned and cost's in general. The WKC don't make visiting teams stay at the venue hotel. If they prefer to keep costs down and make it more economical by staying at a less expensive accommodation. They can do so. This very fact alone ensures that visiting teams keep their whole trip cost conscious. And of course no matter where they stay they get to use all the facilities of the venue hotel as part of the WKC Tournament.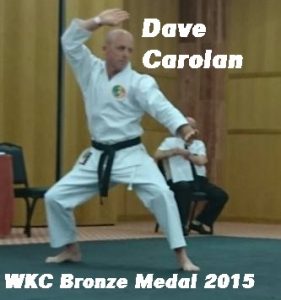 Next years WKC 8th World Championships is again in Albufeira Portugal with registration on Friday October 28th, Light and Kata on Saturday October 29th,Points and Traditional Karate Kumite & Kata on Sunday October 30th and Traditional karate kumite (again) and All Teams on Monday October 31st.
Already a far larger attendance is anticipated.
Finally a special thank you to everyone out there that made this championships work so well. Referees, Judges, officials, table people, and most to you all!!! The supporters of the WKC who have made this tournament so very very good. A special congratulations to Mr. John Robertson and Mr. Ismail Saleh who were awarded their Lifetime Achievement awards, and to Mr. Colin Beddow who was awarded his 6th Dan. Thank you everyone and look out for our "start of the WKC year Overview"….. on Facebook in January and what is happening in 2016 with the organization.
Email on info@worldkickboxingcouncil.com