2015 was another great year for Laytown Karate, beginning with the "Best of the Best" Championships in January where Mollie Carolan, Emer O Donnell and Saoirse O Donnell picked up Gold in the Team Kata. The month of June saw Lauren Foster take Gold, Chloe Clarke Silver, Kayla and Brady Boylan Joint 3rd Bronze in "The Irish Cup", Mollie Carolan also took Gold in the Black Belt division and Silver in the weapons section.
Dave Carolan and daughter Mollie were selected to represent Ireland in the 7th World Karate Council World Championships which took place in Portugal in October and returned with a Bronze medal each. This makes 2 World Bronze for Mollie as she won Bronze the previous year in the team Kata. Mollie was delighted with her win this year as it was her first world medal in the individual section.The final tournament of the year was the "Best of the Best" which took place on the 28th of November Mollie picked up another 2 medals, silver in the Kata and Bronze in Light Contact fighting.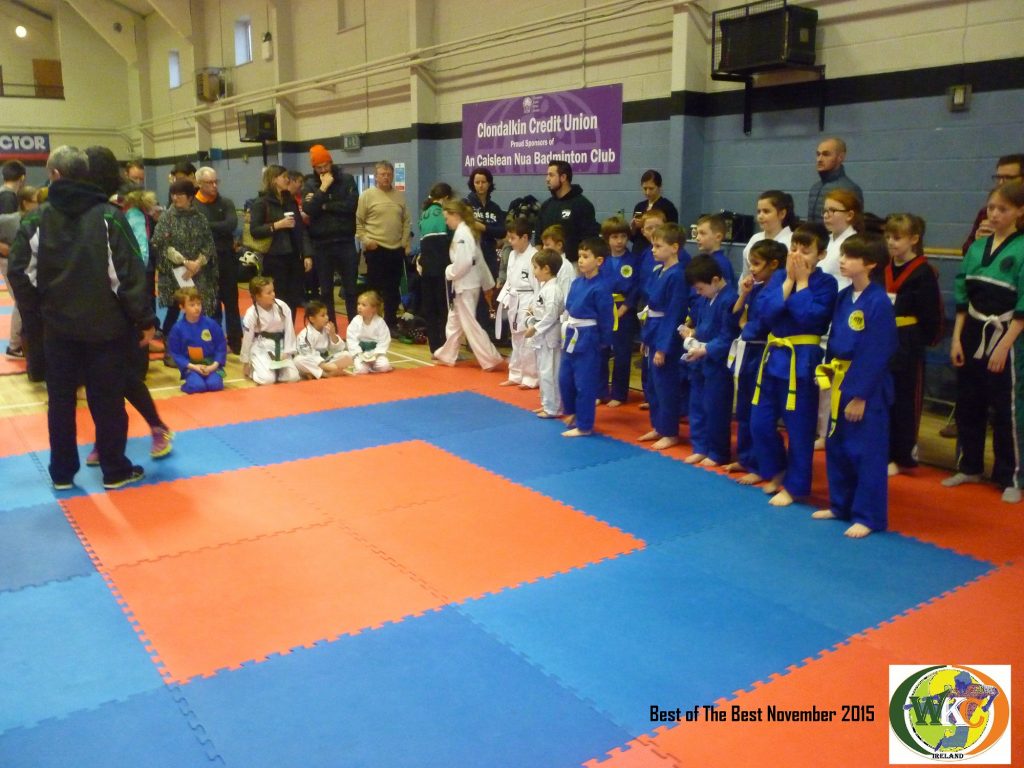 Mollie is already preparing for next year's Championships; the club will be taking part in several National competitions next year and hopefully more members of Laytown Karate will be selected for Team Ireland.
The 19th Irish Cup 20th Jun 2015
Lauren Foster Gold, Chloe Clarke, Kayla and Brady Boylan  Bronze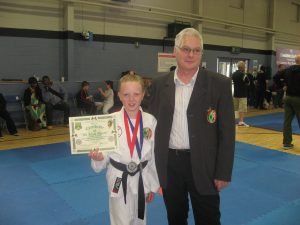 Molly Carolan takes Gold (Black Belt Kata) and Silver (Weapons)
WKC World Championships